Welcome to HG Accounting&Taxation Services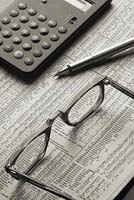 HG Accounting & Taxation Services is based at lower north shore to be committed to providing specialised expertise and advice in the areas of taxation, accounting and SMSF audit for individuals, Small Medium Businesses and Self Managed Super Funds.
Choosing the right accountant is an important decision. HG Accounting & Taxation Services understand this, and we strive to build a close working relationship with all of our clients.
Our qualified certified practising accountant and tax agent help to facilitate the achievement of your business and personal goals and objectives.
For a more comprehensive introduction to our services, simply email us by enquiry form.
(C)2005-2012 HG Accounting & Taxation Services ABN: 63523493609