SMSF Audit - ASIC Registered SMSF Auditor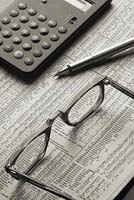 We are a CPA accounting firm that offers specialised independent SMSF Audit solutions to Accountants and Financial Advisors. We follow SMSF audit requirements set by the professional bodies and auditing & assurance standard board.
Summary of some advantages in using our services
1. Fast turnaround, so that you are able to manage your lodgement program effectively;
2. You can post/email the documents, no need to waste time on traveling and visiting the auditor;
3. Free advice on SMSF compliance issues; You maintain contact with clients at all times;
4. The SMSF audit is covered by our Professional Indemnity Insurance
SMSF Audit Fees(GST is included in fees)
1. SMSF with less than 100 regular Transactions...........$330
2. SMSF with less than 200 regular Transactions...........$440
3. SMSF with less than 300 regular Transactions...........$550
4. Complex Funds with multiple accounts etc - as per quotation
For a more comprehensive introduction to our services, simply email us by equiry form.
(C)2005-2012 HG Accounting & Taxation Services ABN: 63523493609